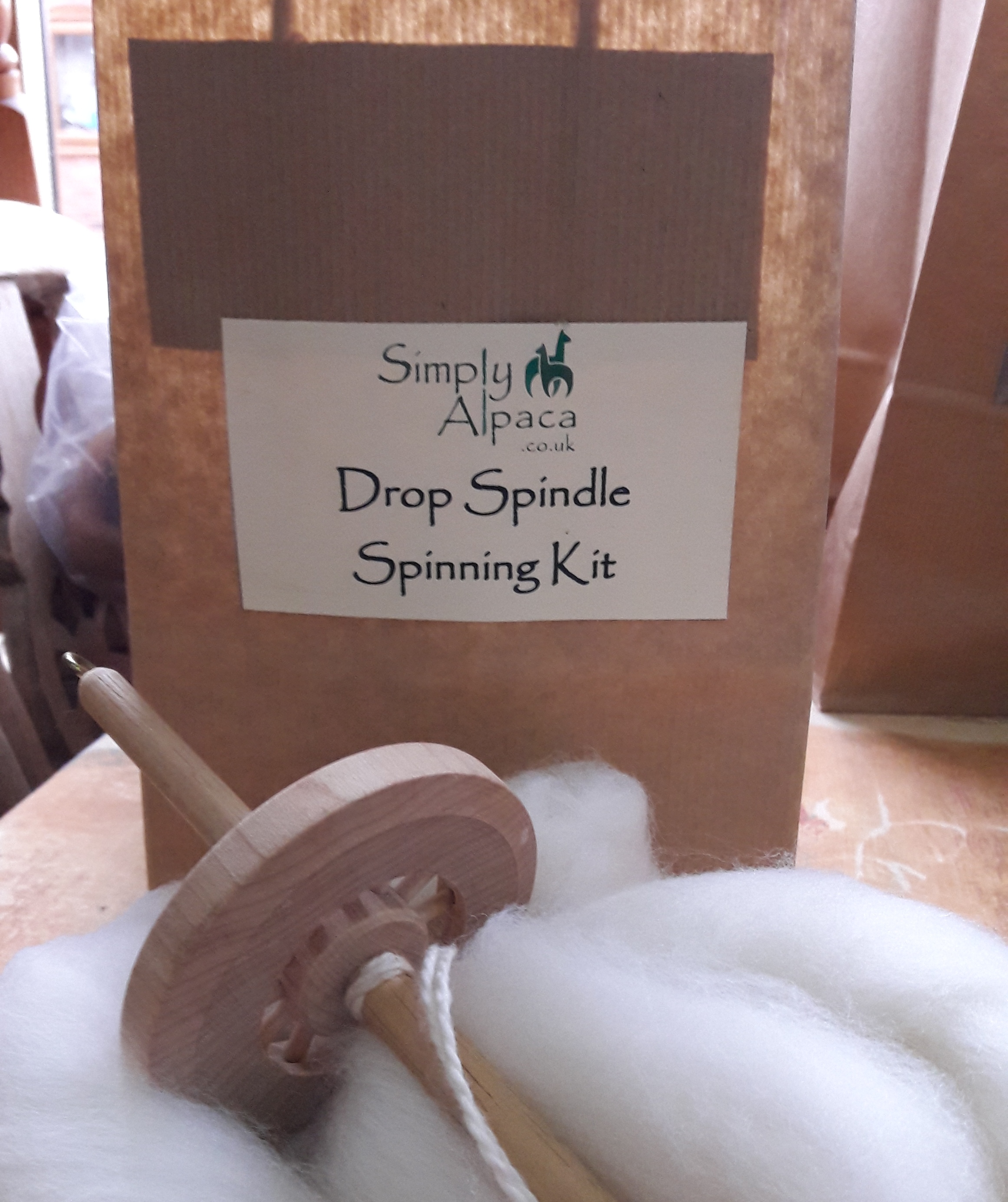 Drop Spindle Spinning Kits
Drop Spindle Spinning Kits with fibre and full illustrated instructions to get you going.

A Drop Spindle is a great introduction to spinning. It's very portable, and is a relaxing and rewarding way to produce yarn. Just take your time as you go through these simple steps, and you'll be spinning in no time!

£12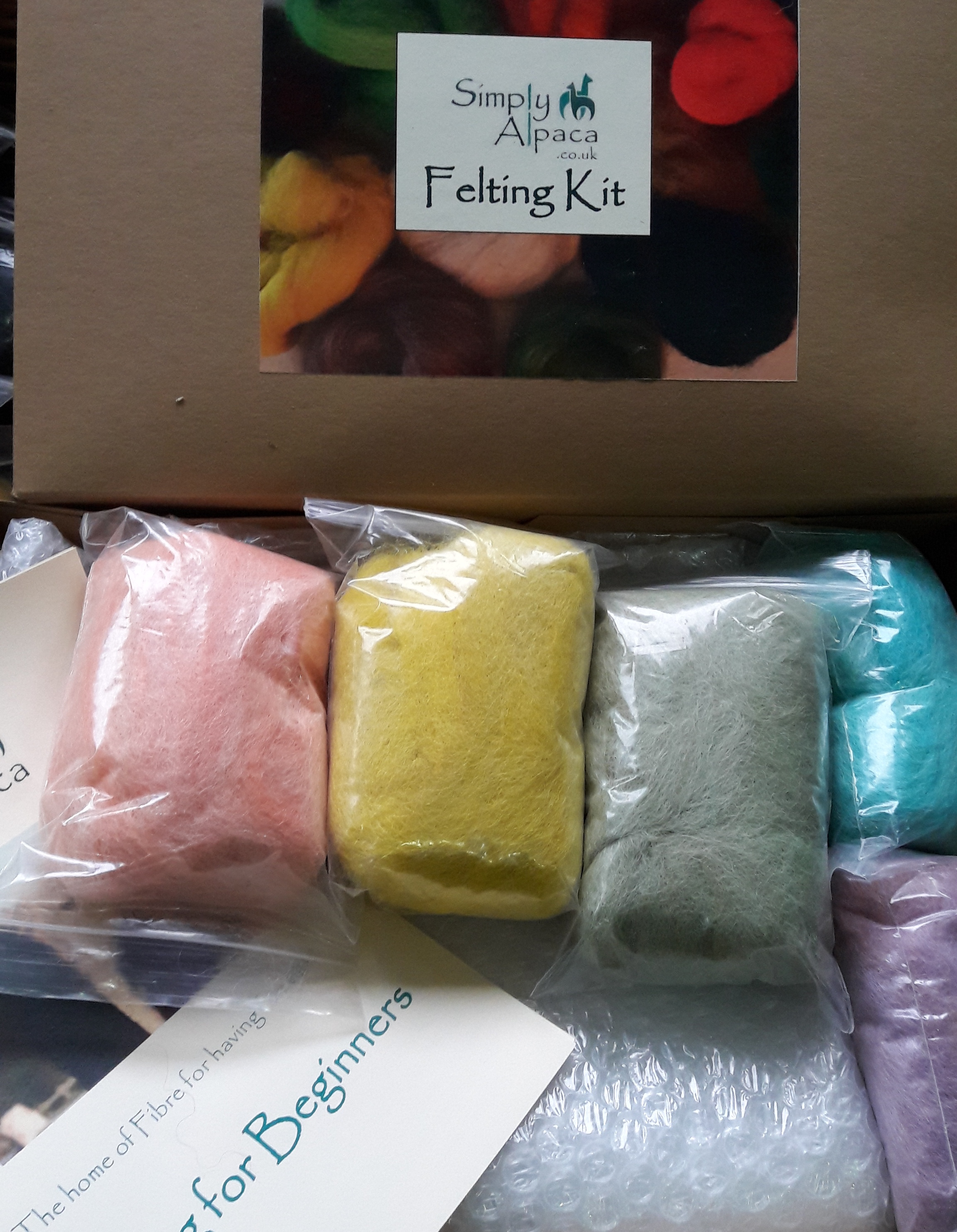 Felting Kits
Get crafty and creative with these alpaca fibre felting kits.

Includes natural or dyed prepared fibre, bubble wrap and full illustrated instructions.
All you need is hot water, a very little washing up liquid and plenty and elbow grease!

£20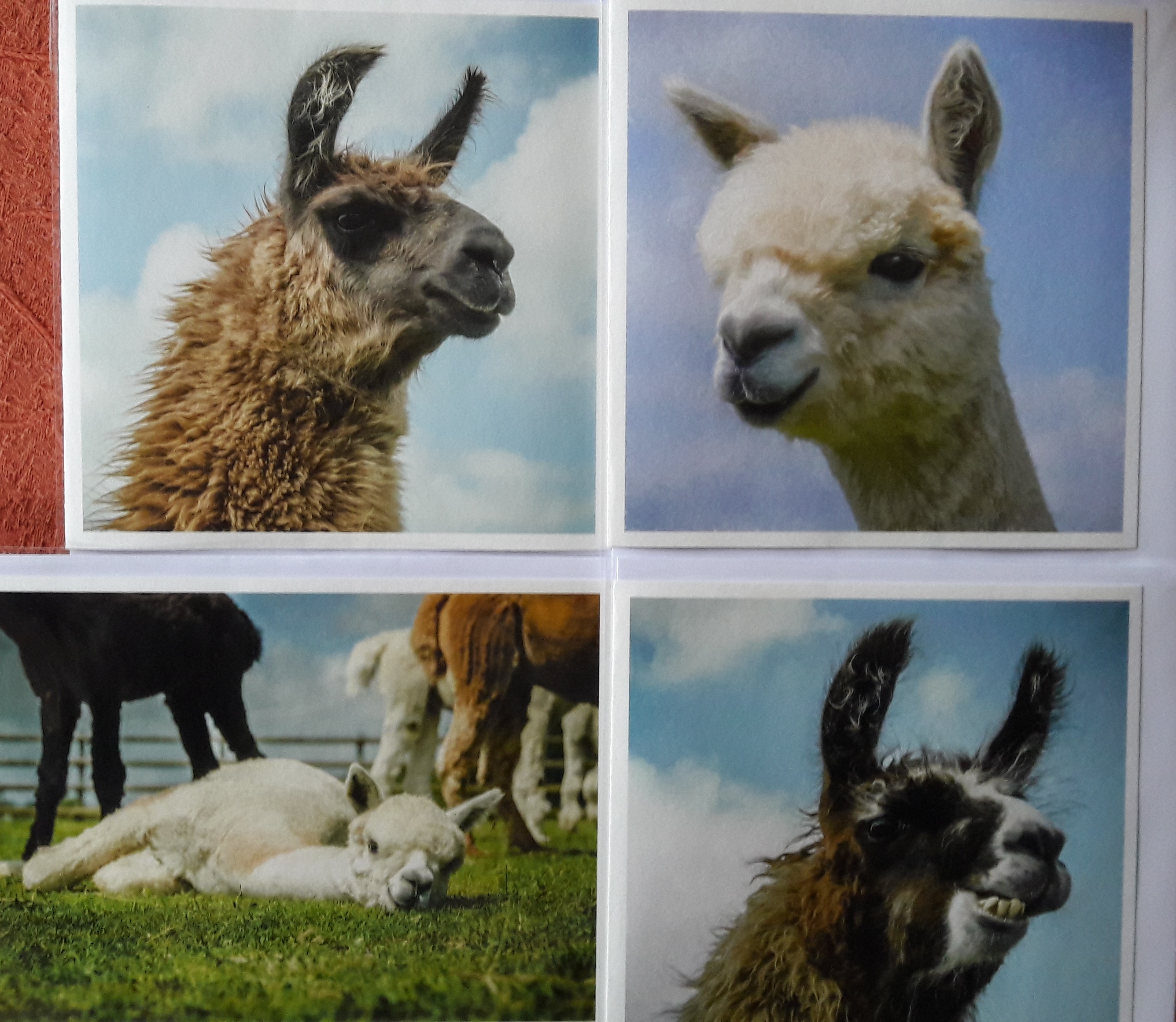 Greetings Cards
New range of blank greetings cards now available with thanks to Kanzeon, Jorvik, Willow and Sebastian for their pictures.

£3 each or a set for £10.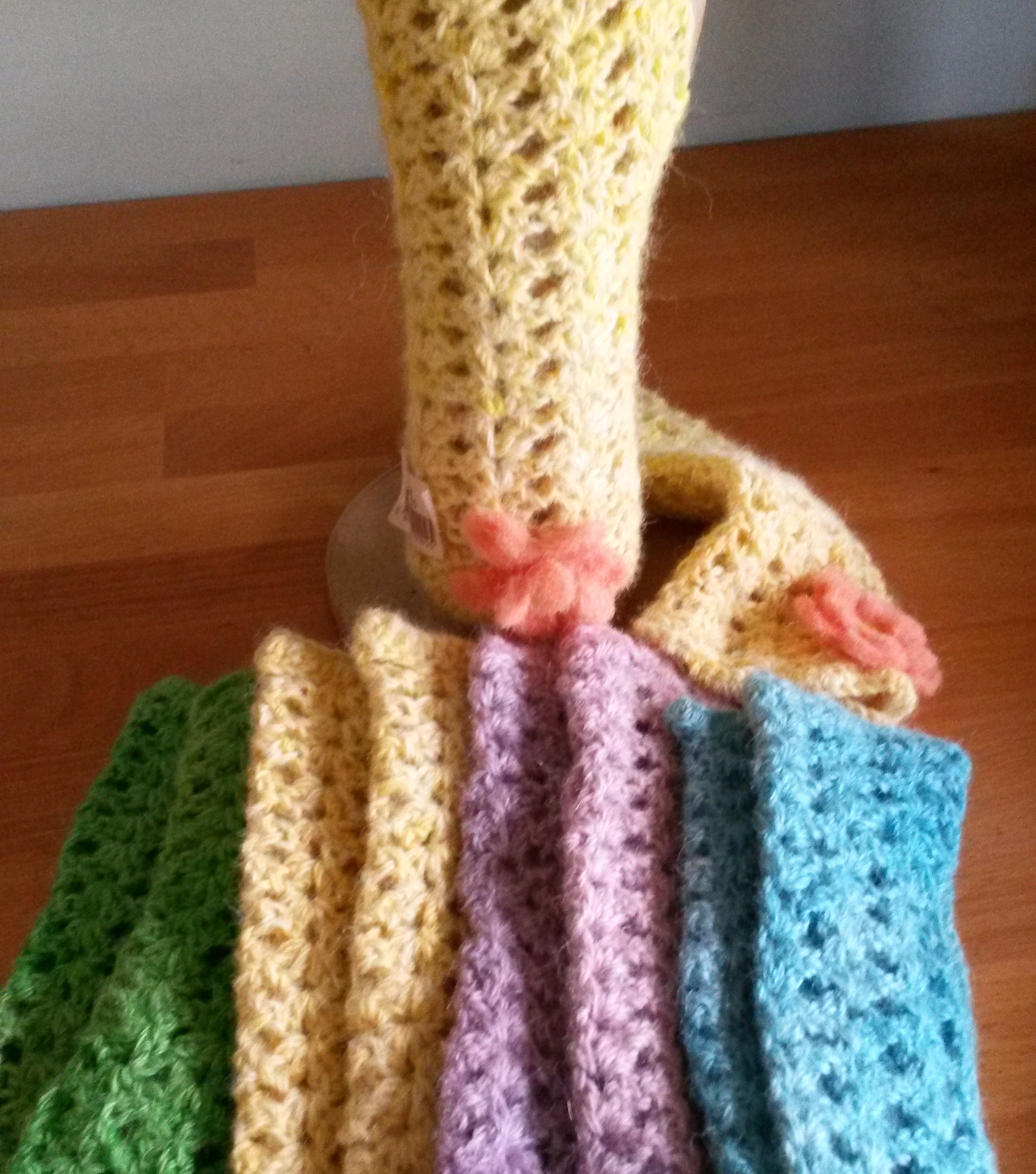 Wrist Warmers
Hand crocheted alpaca wrist warmers, great for keeping hands warm when you still need your fingers free for fiddly jobs.

Available in a number of colours.

£17.50

Make a set with a matching "skinny" scarf for £40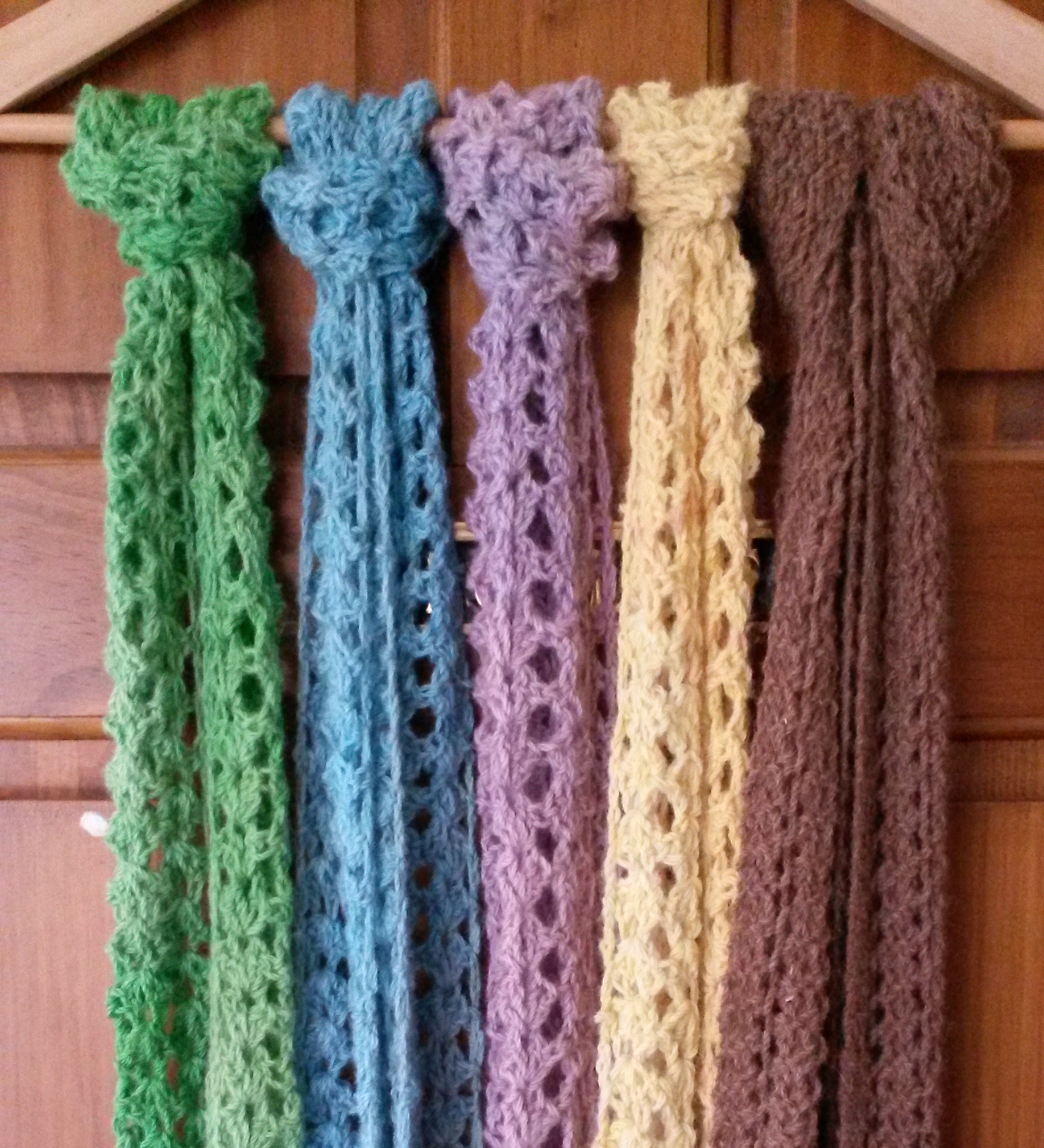 "Skinny" Scarves
Extra long "Skinny" scarves in various colours to double up and loop through to wear

£30

Add Wrist warmers to make a matched set £40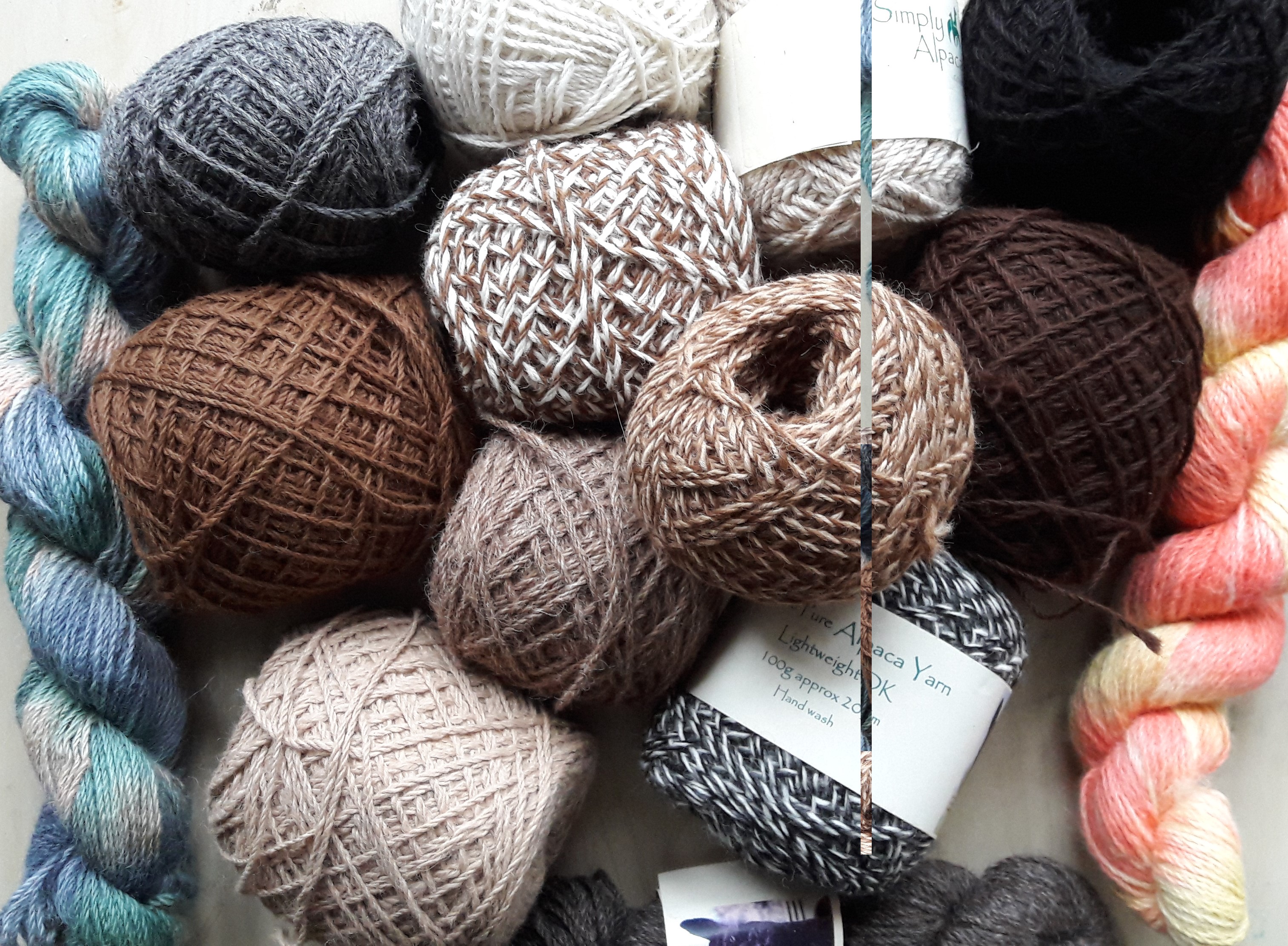 100% Pure Alpaca Yarn from our Herd
We have some stunning, soft yarns in solid and blended colours. Please contact us if you would like a picture of anything in particular.

Lightweight DK 100gm £16.00
White
Brown and Fawn Barber Pole
Black, White and Grey Barber Pole
Chocolate
Mid Fawn
Light Fawn
Brown
Light Grey
Black

4 Ply 100gm £17.00
White

Double Knitting 100gm £15.00
Dark Fawn

Chunky 100gm £14.00
Fawn and White Barber Pole
Brown and White Barber Pole
Brown Tweed mix

3 Ply Lace Weight 100gm £15.00

50gm Rose Grey £9.00

50gm Hand Dyed £10.00

100gm Hand Painted £18.50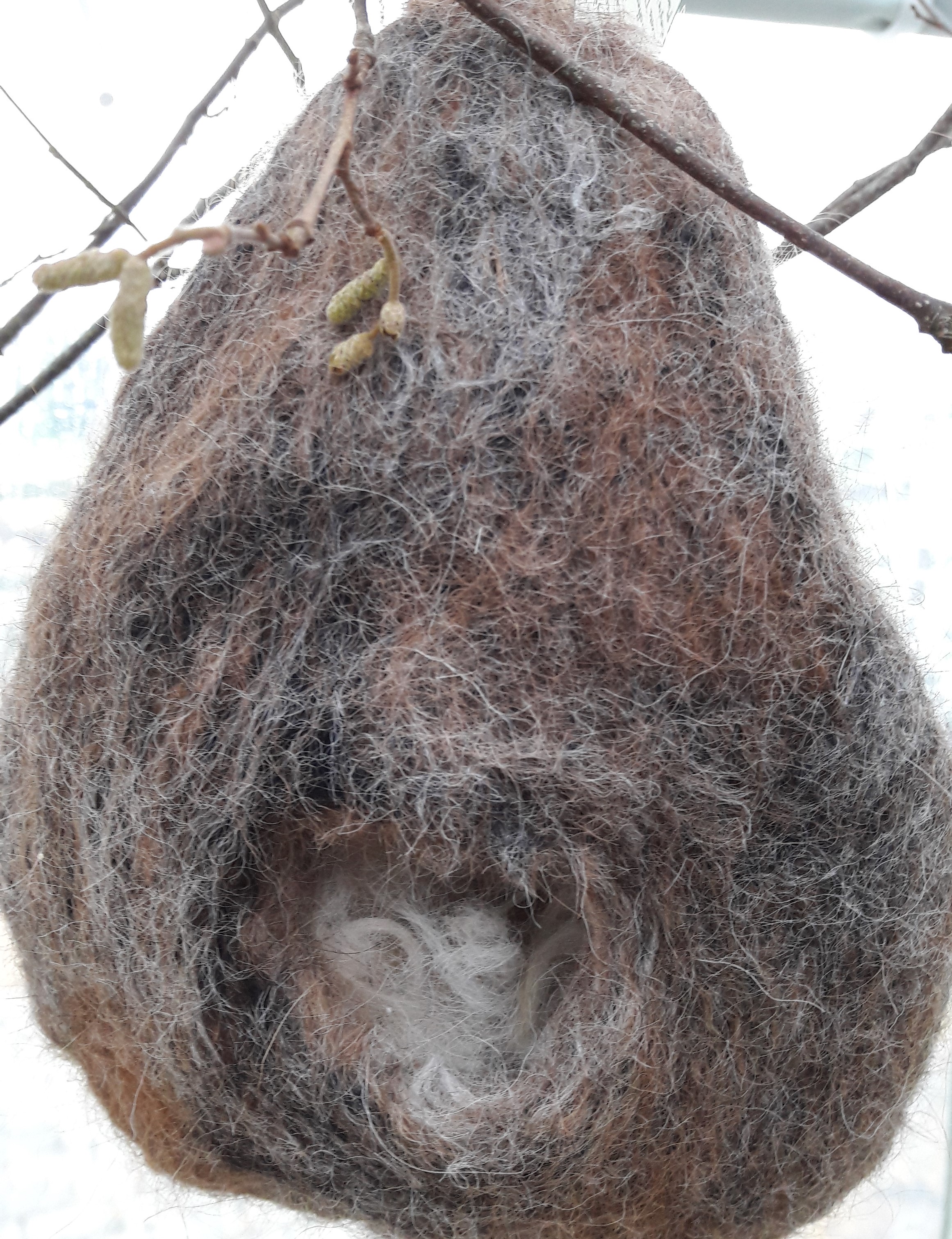 Felted Roosting Pockets £10
How do birds keep warm when it's windy and rainy or when it's cold and snowy?

These small, hanging shelters are made of 100% alpaca fleece to give birds an escape from the cold and wet, which is especially difficult in winter when many trees lose their leaves.

This fibre uniquely shares the characteristics of both hair and wool with incomparable strength and insulating qualities to protect the alpacas from the extremes of temperature found in their homeland of the Andes.

You can offer this luxury to your garden birds with these roosting pockets. They are quite durable and will last several seasons. And they're ideal for small birds that tend to roost alone, such as blue
tits.

Place in sheltered areas where there is good cover in trees or bushes out of reach from cats.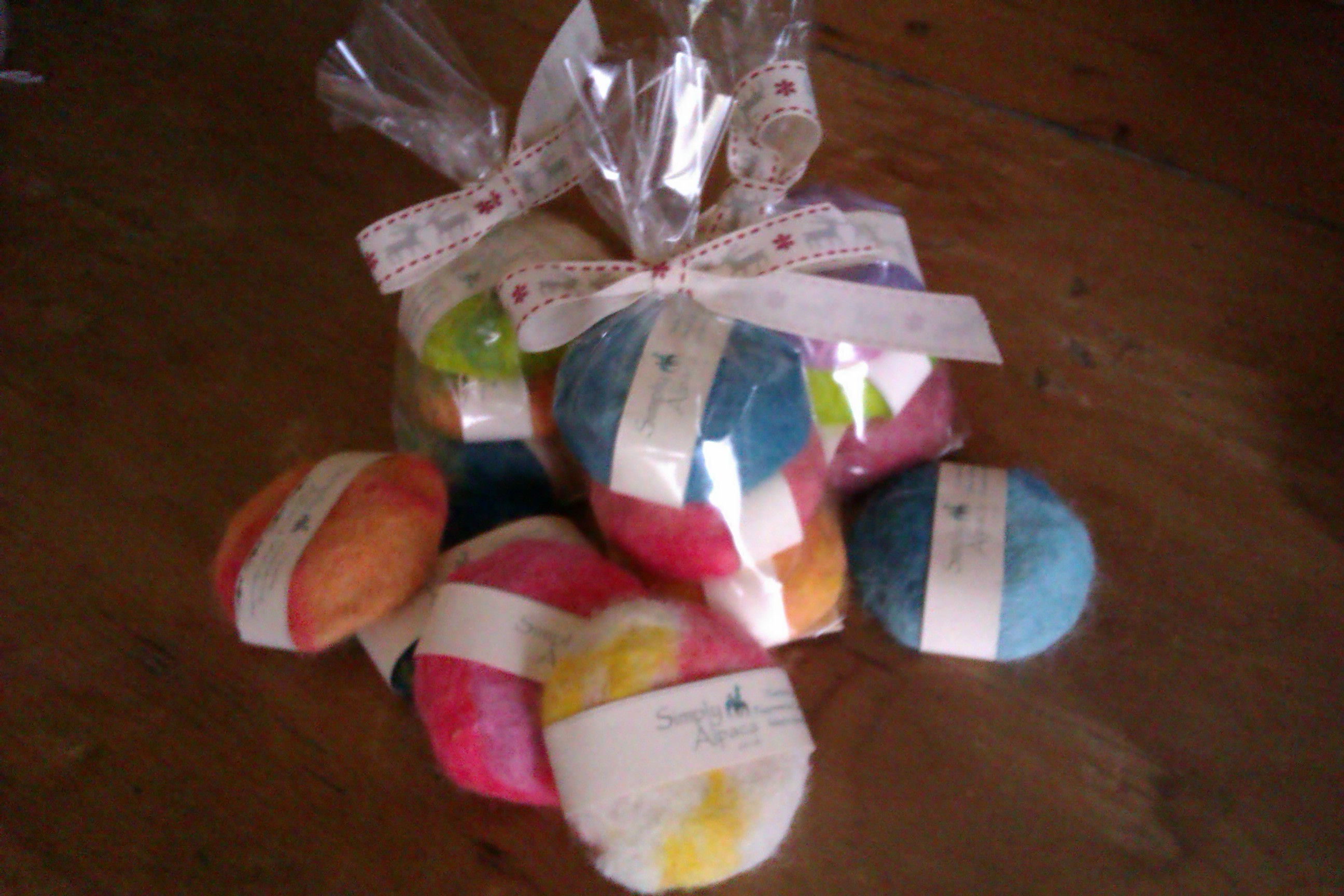 Felted Soap Large £4.75, Guest £2.75
Carefully hand made soaps with moisturizing and essential oils and none of the harsh chemicals of commercial soaps. These are then wrapped in alpaca fibre and felted to create a wash cloth and soap in one. The felt shrinks around the soap as it is used and gentle enough to exfoliate the face and body. Fabulous in the bathroom or to give as an unusual gift.
Excellent for gardener's
hands, keep a bar at the kitchen sink. For arthritic or children's tiny hands, the firbe makes it easier to hold onto your bar of soap and this cosy bar lasts longer than standard soap. After every use, store it on a soap dish that will allow all sides to dry out. Simply discard the fibre after the soap is gone.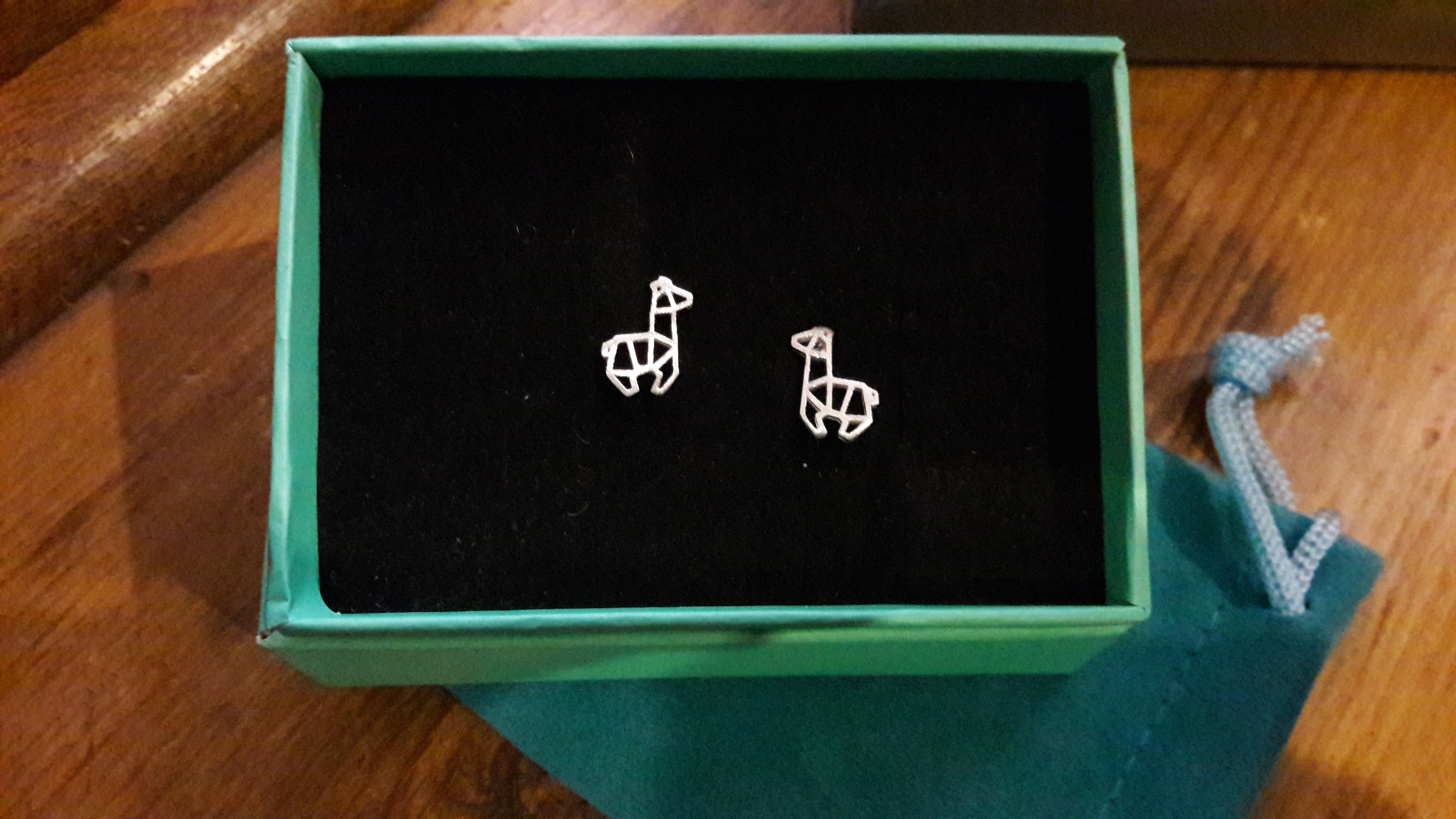 Silver Alpaca Earrings £15
Delicate cut out alpaca earrings in solid silver in presentation box complete with drawstring bag.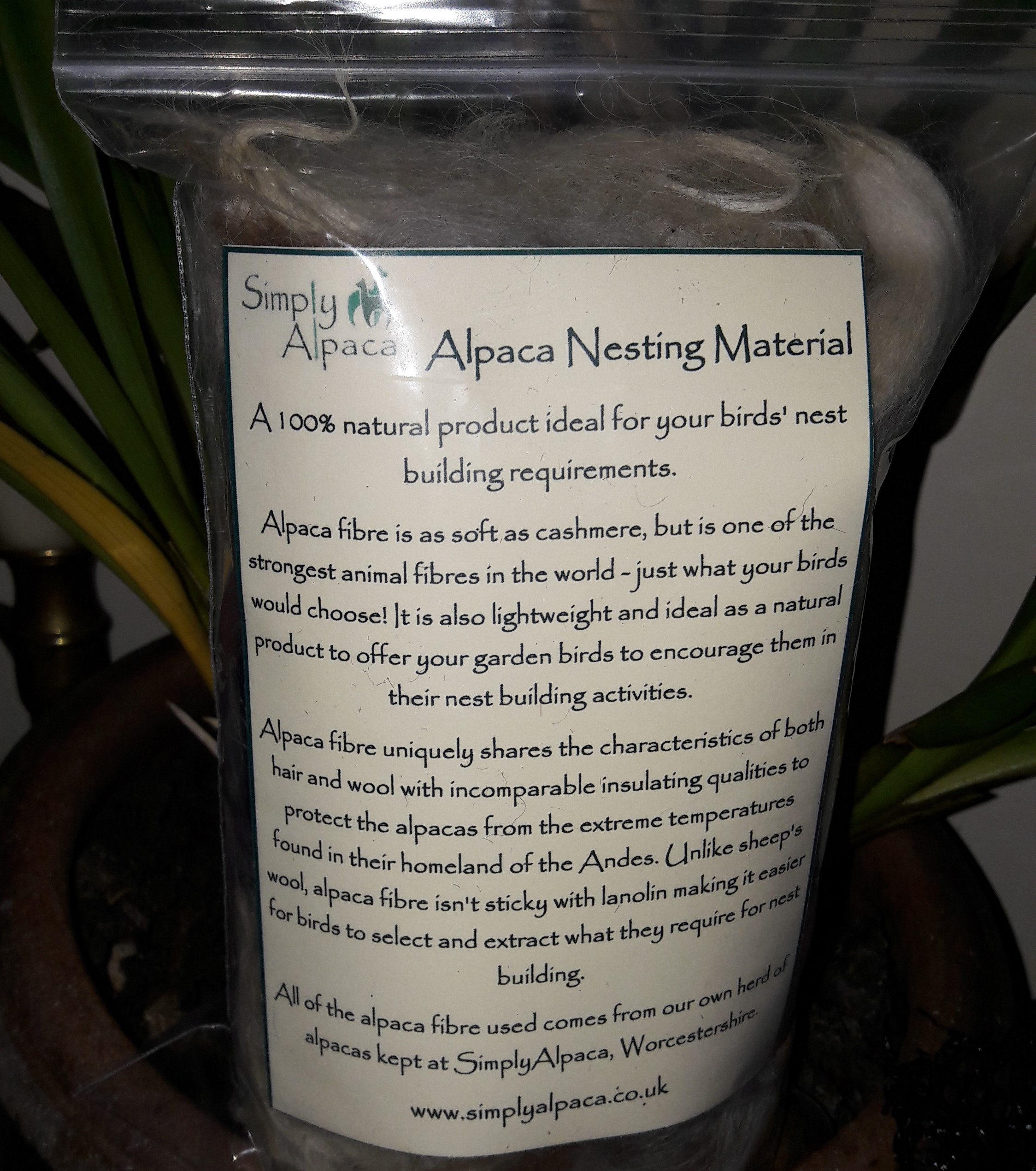 Alpaca Nesting Material £2.50
A 100% natural product ideal for your birds' nest building requirements.

Alpaca fibre is as soft as cashmere, but is one of the strongest animal fibres in the world - just what your birds would choose!

It is also lightweight and ideal as a natural product to offer your garden birds to encourage them in their nest building activities.

Alpaca fibre uniquely shares the characteristics of both hair and wool with incomparable insulating qualities to protect the alpacas from the extreme temperatures found in their homeland of the Andes.

Unlike sheep's wool, alpaca fibre isn't sticky with lanolin making it easier for birds to select and extract what they require for nest building.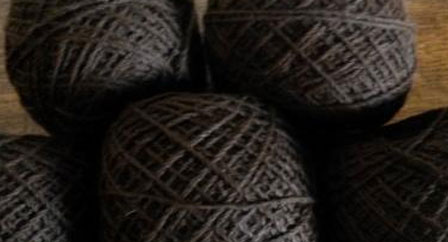 Hot Chocolate Brown - Fine DK 100gm £16.00
Hot Chocolate Brown from Bournville and Amy.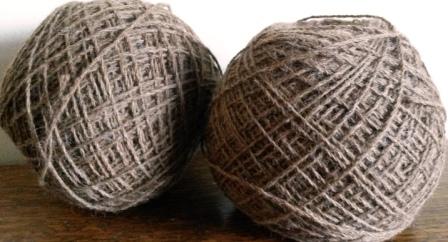 Soft Brown Fleck - 100gm £15
Soft Brown Fleck 3 ply Lace weight yarn, a mix of all the browns and fawns.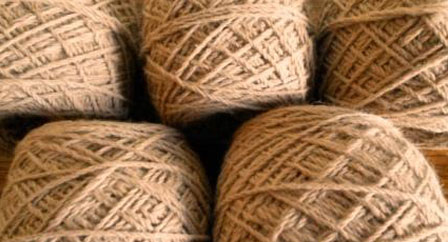 Sticky Toffee - Fine DK 100gm £16.00
Sticky Toffee (without the sticky but just as sweet!) from our stud Crusader, Bilberry and Bryony.