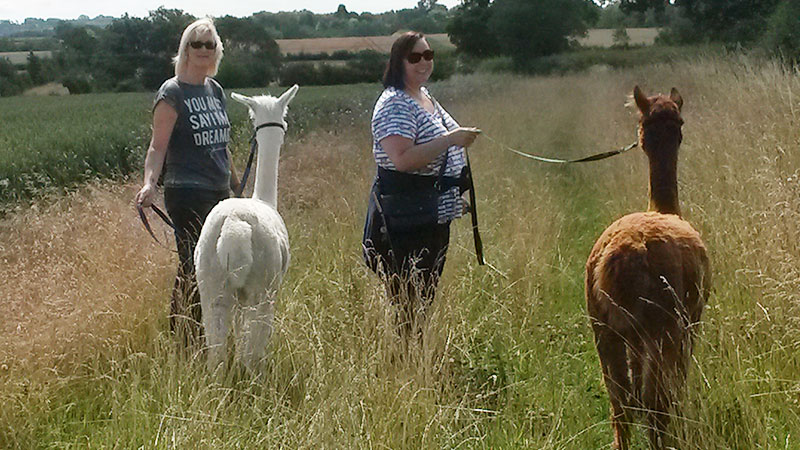 Alpaca Trekking
As we have used Camelidynamics principles for halter and lead training, our animals are trusting and willing trail blazers, vying to be at the front of the queue when it come to choosing who is coming out today
.

Our f
amily and friends enjoy a different sort of weekend walk!
We would like
to offer this exciting and unusual opportunity to you. We offer evening and weekend guided walks subject to the weather andavailability. We also do Trekking Gift Vouchers for the person who has or has done everything. Email to order and book when you are ready. Vouchers are valid for 12 months after purchase.
Cost is
£25 per person
per hour, this excludes any extra time you may spend with us getting the animals ready and tea and cake afterwards.
Picnic option available. Discounts given to family groups.

Please read our Terms and Conditions here before booking

Walk Terms and Conditions