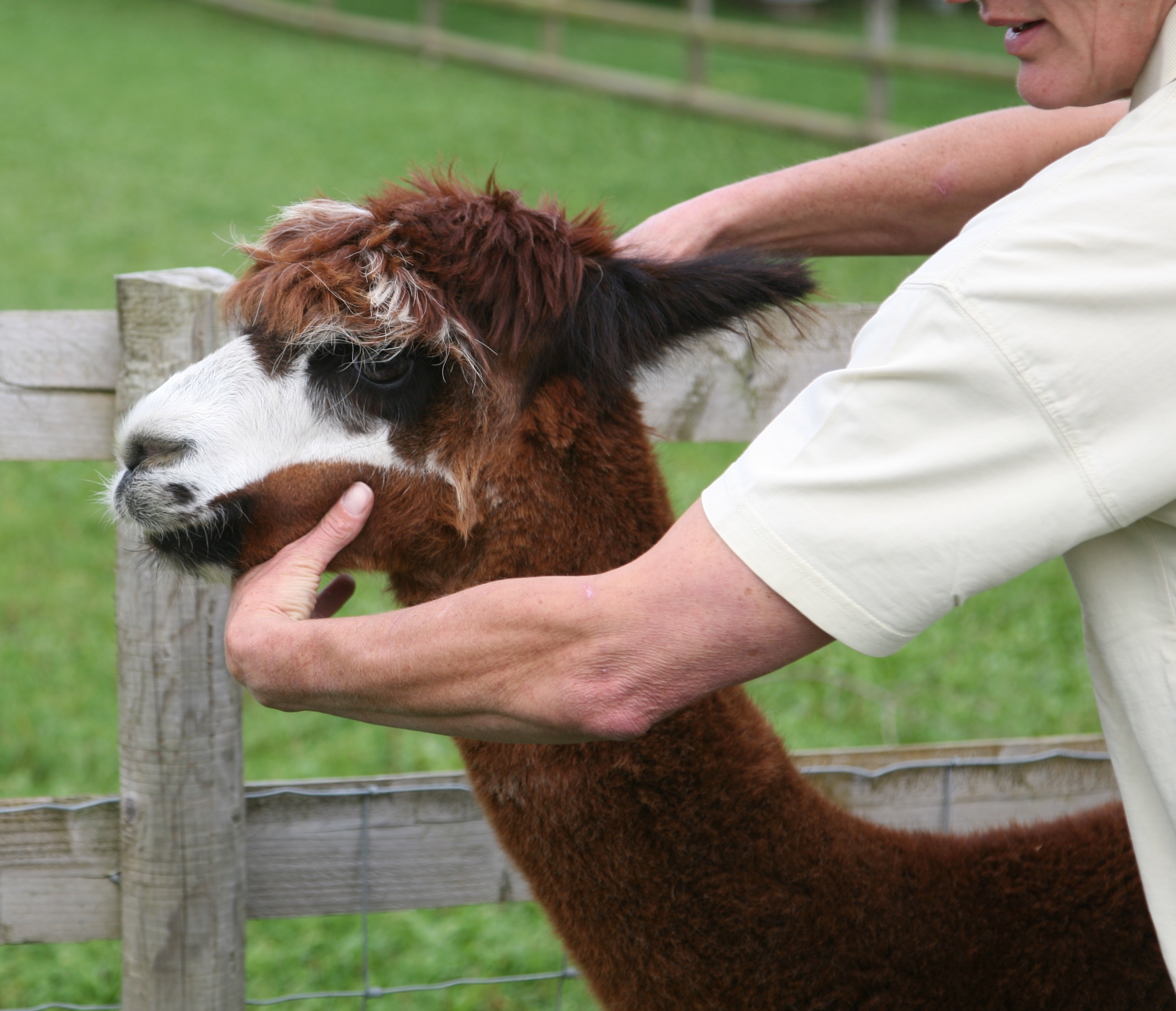 Do you or your colleagues come into contact with alpacas and llamas in the course of your work? Wondered what might be the best way to approach and handle them - like a horse, a sheep or a cow?
The answer is like none of these. Camelids are unique animals and working efficiently, effectively and safely with them requires insight into how our behaviour influences theirs.
I would like to introduce you to Camelidynamics; this is a behaviour science based approach to handling camelids that uses the most positive, least intrusive techniques to gain animal trust and co-operation rather than resorting to grabbing and restraining. I am a Senior Camelidynamics Consultant which means that I have trained extensively with Camelidynamics founder Marty McGee Bennett. I am also contracted to APHA to deliver handling training for the safe and effective management of alpacas for Tb testing. I have trained 60 OVs and Technicians to date.
I am offering a one day Camelid Handing Course for vets and nursing staff using these techniques.
The day will be a mixture of classroom sessions and skills demonstrations with alpacas and llamas at our premises near Inkberrow, Worcestershire. Facilities include indoor class room with dining and toilet and a bespoke training facility with handling area under cover if required.
You will learn how your actions influence camelid behaviour with the aim of overcoming the camelid flight response to safely and gently catch and hold them. You will be introduced to the use of handling aids and have practical experience in catching and holding camelids for the purpose veterinary examination and treatment.
Course content:
Camelid behaviour, a science based approach
The difference between training and handling
Effective herding and facility set up
Techniques for moving, catching and holding camelids
Use of handling aids
Containment -v- restraint
Examination and treatment
The implications of correct halter fit
When to sedate
Alpacas and their owners
Article written for Official Vet Magazine promoting Camelidynamics as an appropriate handling method for vets.